Welcome to Asheville… Stay to your heart's
OUR BEST VALUE
A low flat rate, in your pocket when you're ready to go…
POCKET BOOKINGS •1• $3300 // •2• $4500 // •3• $6000

credits 15 nights // 25 nights // 40 nights

IN YOUR POCKET FOR LESS $ AND MORE FLEXIBILITY
2-NT MIN FLEX STAYS; UP TO 4 GUESTS

NO EXPIRATION
POCKET TWO
POCKET THREE
WE ARE GROWING
Opportunities to expand with us…
BOOK DIRECTLY FOR A FLAT RATE: NO HIDDEN FEES
RELOCATING TO ASHEVILLE? WE CAN ASSIST
MONTHLY RENTALS AVAILABLE TOO
Rentals.
Nine unique vacation rentals located in the heart of central downtown Asheville
Choose…
a loft based upon which one matches your mood.
a loft based upon your needs or desires.
a loft by drawing the name of one from a magic hat.
a different loft each time you visit Asheville.
all the lofts for a large group.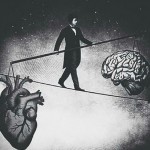 How it works.

peruse the website  

look for the loft that fits your needs/desires

check the common answers section of the website

email us with questions or to check availability and rates

call to reserve the booking
Make an inquiry here

Reviews.
Celeste is a great host. The neighborhood is amazing; walking around downtown Asheville is convenient and easy. The property is perfect and as described. I would recommend staying in this listing, if you're looking for a place in downtown Asheville. Celeste is a wonderful host who obviously cares greatly about the city of Asheville and the neighborhood she hosts in. I would stay with her again.
John K. at Handsome Chic Loft
Celeste was very friendly and helpful. The world eclectic was just as described. It was clean and the locations was great as it was close to shops and restaurants.
Joshua E. at World Eclectic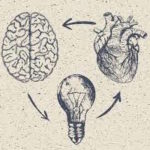 Why Asheville Stay?
you are supporting an independent, woman-owned business
you help preserve Asheville's cultural uniqueness by staying here
we clean all units and laundry with natural, non-toxic products
our in-house shaman keeps the energy clean
because we  share the Love
we have artist residencies